YouTube Vanced Apk's are Unofficial Versions of the Official Application. These are coming with different variants; White, Blue, Pink, and Dark Theming variants.
We have Given all the Download links below to enhance our visitor's comfort. You already know that this app has many features which are available in the Youtube app.
The team behind the YouTube Vanced apks is working hard to include extra features in it. Currently, the downloading Videos feature is not available in this app. We hope it will come in further Updates.
Download YouTube Vanced Apk's All variants
We will update the latest version as per the Team vanced Build. Keep Checking this page for the newest update of this app.
Below you can see both Non-Rooted and Magisk Modules of Youtube Vanced Apk's. All Are Direct Download links you don't need to take any survey or like that.
Do you wonder how to install these YouTube Vanced Apk's correctly on your Non-Rooted and Magisk Rooted Device – Installation Guide
For Non-Rooted Devices
For Magisk Root (Module)
Features:
Blocks all YouTube ADs
Background playback feature
Force VP9(or HDR) or vice versa
Override Max Resolution
Pinch to Zoom on all devices
Casting togglable (can be forced off)
Togglable Theme (White/Dark/Black)
PiP (Oreo Only)
Video window new or old style
Repeat video feature
Preferred Resolution & Speed feature
Download YouTube Vanced Apk's v14.10.53 White/Blue/Pink/Dark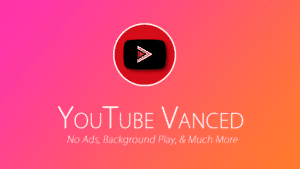 Operating System: "Android"
Application Category: "APK"