Xiaomi EU has finally revealed the Modified ROM for Most of the Xiaomi android devices. Xiaomi Europe is one of the notable Forum for MI users to get the latest developer and Stable build with significant Google Apps like Playstore, Google services, and Some Google framework apps. In general, Xiaomi Put the tons of bloatware in their Official ROM's, and they are consuming a lot of storage and RAM. The Pure MIUI project lets you enjoy the all MIUI Official features and also included some hidden features.
The Xiaomi EU MIUI 11 ROM come with Google Apps which are significant to every Google Services Users. In my opinion Battery performance is way better than the Global Stable ROM and performance was almost equal to the Official versions. Still, folks who are desperately looking for this Build from Xiaomi EU MIUI 11 ROM. Good news for them they have released the version based on the China developer MIUI 11 ROM for not Only MI 9 But also a bunch of Xiaomi Devices.
Download Xiaomi EU MIUI 11 ROM for MI 9, MI 8, & Others
Even they included many languages which are not available in any other MIUI skinned ROM. We must say thanks to the developers who are working hard towards the project. Meanwhile, Xiaomi has taken translation help from these project members and working on a variety of projects together. Currently, 9.9.26 is available for the MI 5, MI 6, Redmi Note 5 Pro, MI Mix 2, MI Mix 2s, MI Mix, Mi Note 2, and MI 8 SE.
Below are the supported list for the MIUI 11 and All the Other Devices will get Xiaomi EU update Soon.
Supported Devices List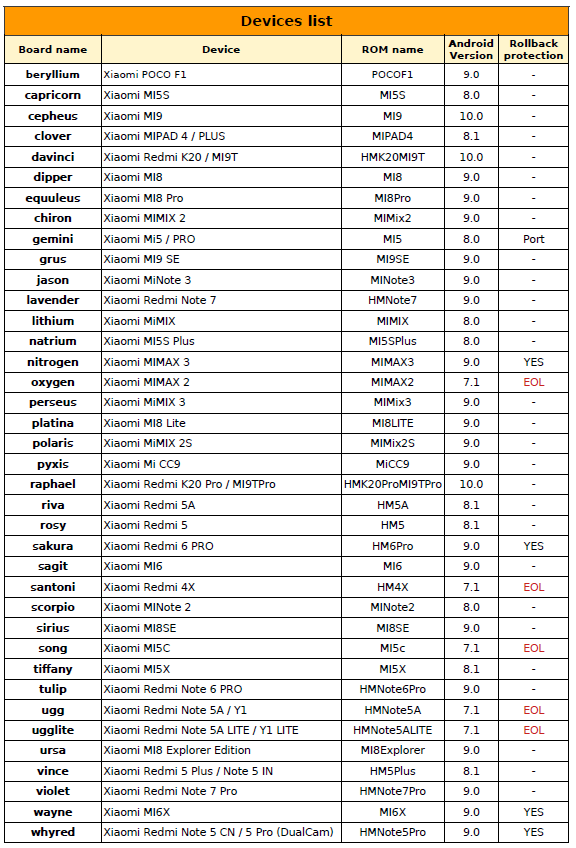 Languages Included in this project
English, Chinese, Polish, Slovak, Czech, Bulgarian, Hungarian, French, Swedish, Russian, Ukrainian, Belorussian, Croatian, Vietnamese, Italian, Greek, Norwegian, Dutch, Spanish, Turkish, Brazilian-Portuguese, Portuguese, Hebrew, Romanian, German, Catalan, Korean, Slovenian, Serbian, Thai, Finnish, Arabic, Japanese, Burmese, and Danish
How to Download and Install Xiaomi EU MIUI 11 on Xiaomi Mi 9
Step 1: At first, Visit this Sourceforge Download Page for MIUI 11 Latest Builds – Click Here (If your device is not found in this link, then try an alternative from below)
Updated link – Android File Host
Step 2: Select the latest version which is mostly in Top Position. For Example, I am Selecting 8.6.21 Folder.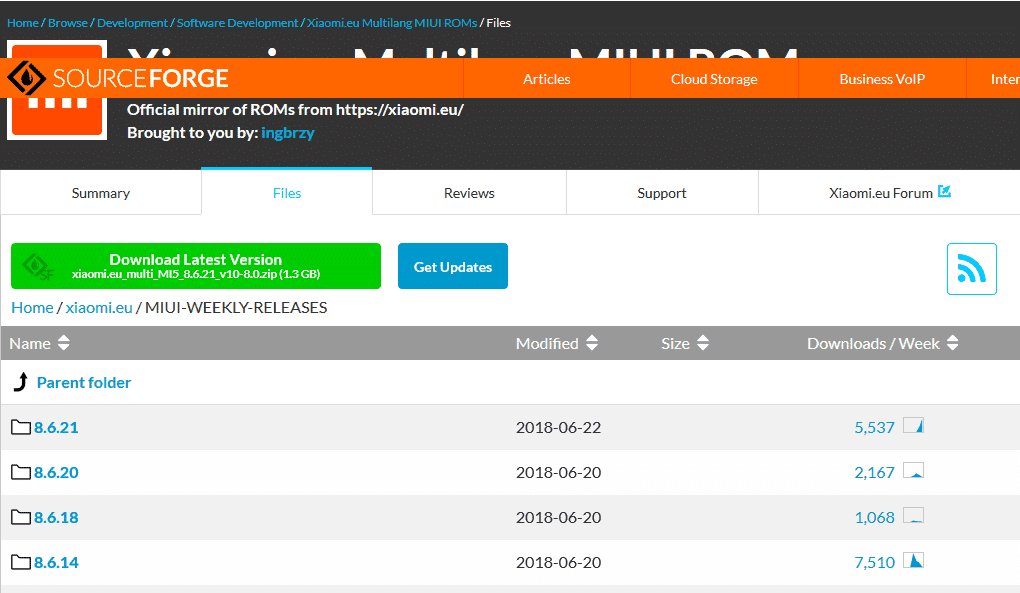 Step 3: Now, You will see the Xiaomi.Eu files which are supported for the Latest MIUI Version.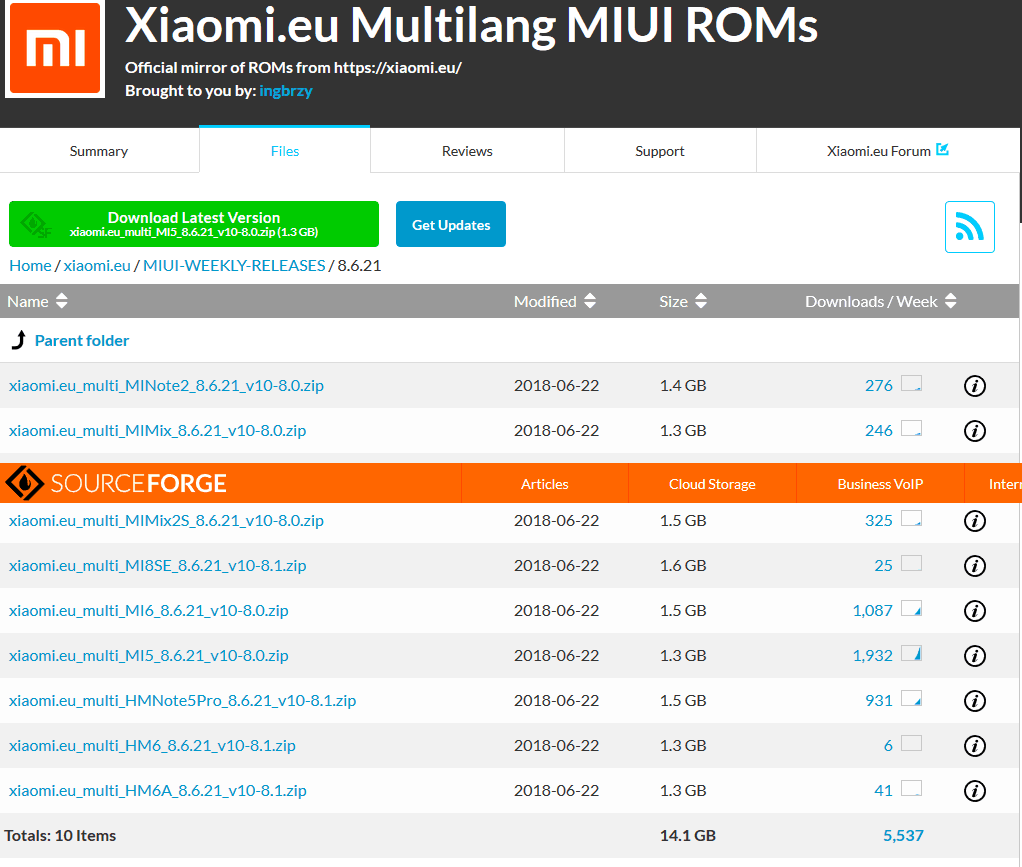 Step 4: Kindly Check your Device Model Name with the Above Screenshot and Download as per the name.
Step 5: Now, Open Custom Recovery (twrp) and tap on Wipe Button. Navigate to Advanced Wipe. Always Clean flash Preferred.
Step 6: Now, Select the dalvic cache, system, data, and cache. Finally, Swipe to wipe.
Step 7: Now you are ready to flash the ROM. Tap on Install button and choose the file. Do swipe to install button and wait.
Step 8: reboot the device. It takes more than 10 minutes to boot. Setup your device. That's it.
Final Words:
Xiaomi Eu is a Global site providing best MIUI 11 versions for most of the devices such as MI 5, MI6, Redmi Note 5 Pro, Mi Note 2, MI Mix, MI MIX 2, MI Mix 2s, MI 8 SE and other devices. Download these ROMs with this guide.
Any Help? Comment Below we will contact you ASAP.