So today I'm going to talk about the 5 Best Free Calendar Apps for Android Device that are out there in a moment we'll be documenting the ones that are gaining the most attention at the moment and we're also going to be adding them all to download available in this article below with their pricing as well. So that you guys can make that decision once you read the whole article. Then, Pick your next calendar application. I'm really excited for this featured Calendars because I've been looking at this one for a fair while now and delaying it but now it's officially up so do enjoy this article. So without further wasting any more time let's dive into those 5 Best Free calendar apps for the android device.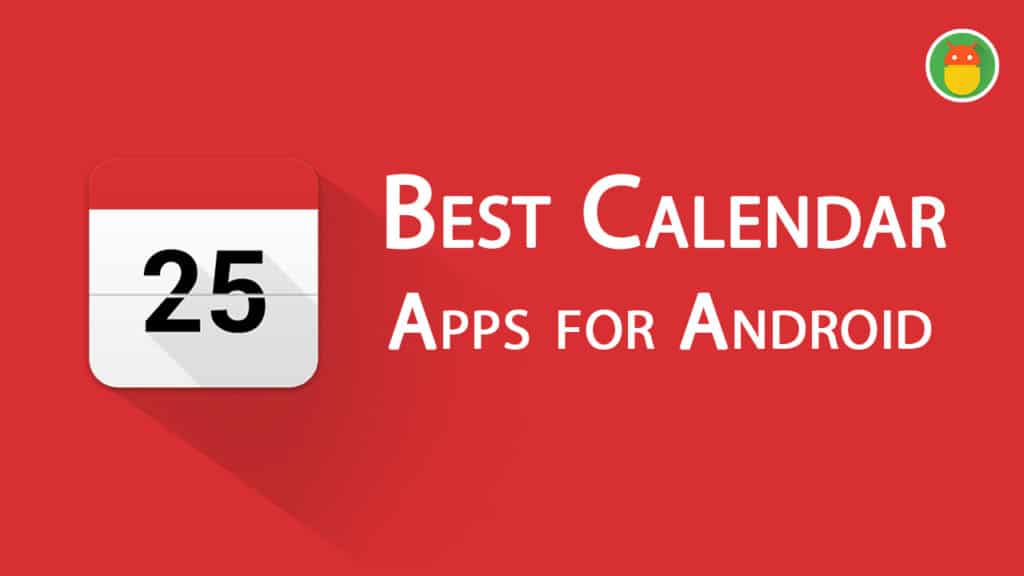 1. Google Calendar
At number one this is the Google Calendar application. Obviously, it is a provider as well, which is very similar to Apple's app but in a way Google' app goes a little bit further. It has their own Android web and iOS applications and provides you with a really seamless experience. And now they've recently updated the web version allowing you to have a consistent experience across all of the devices.
Now Google calendar is really very basic it doesn't have any like amazing features, I'd say the standout features are being able to set goals so and keep track of them and it will implement that into your calendar routine and number two you can set reminders that link up with your Google keep and Google search applications. So, it keeps all that Google now stuff in tune and that one is free. So, you don't have to pay. And it is the default app for Android devices. You can sync it with your Google accounts. You can also view in daily view mode, weekly and also monthly view mode. It has a redirect location feature too.
2. Outlook Calendar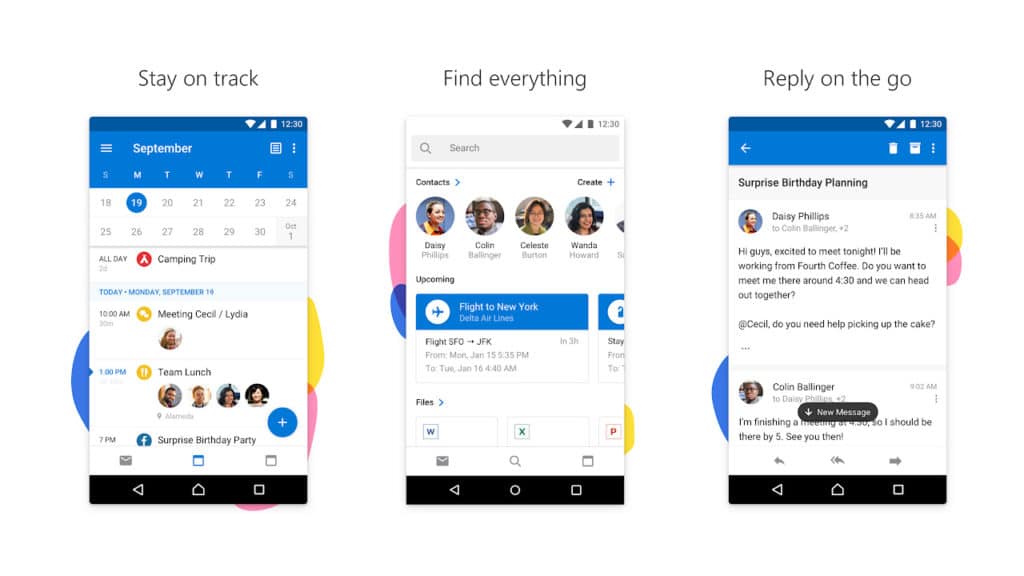 At number two this is Outlook calendar which is very similar to Google' app. This is a calendar provider so you are like starting a day fresh from here and it will natively connect with it but very similar to Google calendar. It is a powerful application, and that is free, but the thing with Outlook calendar is it's connected to your mail. So, you have the mail next to your calendar that's maybe some weird experience for some, I know is for myself but it works well because it connects up with that mail with sync feature.
The Outlook calendar is well designed mainly because it's integrated with Sunrise Calendar that one which is developed by Microsoft recently. Personally, this is my favorite app. They have an amazing design department that works on the calendar over Outlook, so it's definitely worth checking out. And it is mainly used for email integration feature.
3. CAL
At number three this is Cal by Any.Do. Cal is a time management application that is available on Android and iOS as well. Cal provides you with a pretty simple experience and what I think the sort of standout features are is that you go inside and you can actually set up an event, but it also brings in different covers for all of the things you add.
So, you've got this really gorgeous design regarding being able to click in, and it will be able to detect. Say for example 'lunch' you'll put a photo of dinner and things like that inside of the calendar event. So, it makes it very interactive, and that is free as well. So, you can access all of that at no charge, and if you are seeking to use two apps at once, then this application is for you because it can be integrated with the Any.Do To-Do-List which makes it more fantastic.
4. aCalendar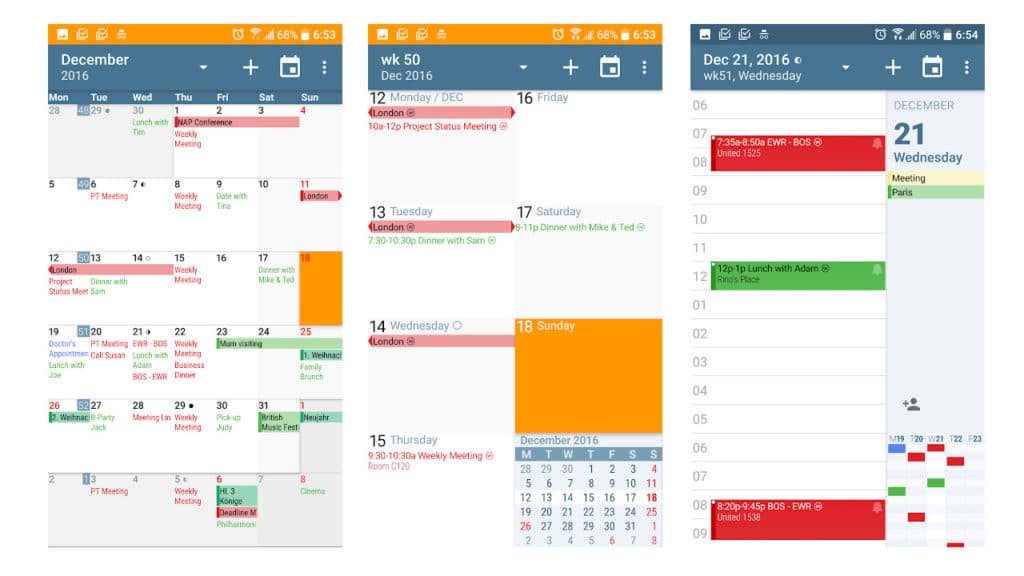 At number four here comes aCalendar and this is an Android only one, I know you guys would like this one aCalendar is an application as free on Android and provides you with a pretty simple experience. Now again it has good functionality for views and layouts which make it one of the leaders on Android and it provided with a pretty simple experience for getting on with you can connect up a lot of calendars.
There is a free version as well as a premium version it's called aCalendar plus which is about $3.99 on the Google play store. So, there are two different versions with additional features. And the central best part about this app is you can colour code the event dates and also it offers themes changing feature. Its user interface is very clean with no-ads.
5. Tiny Calendar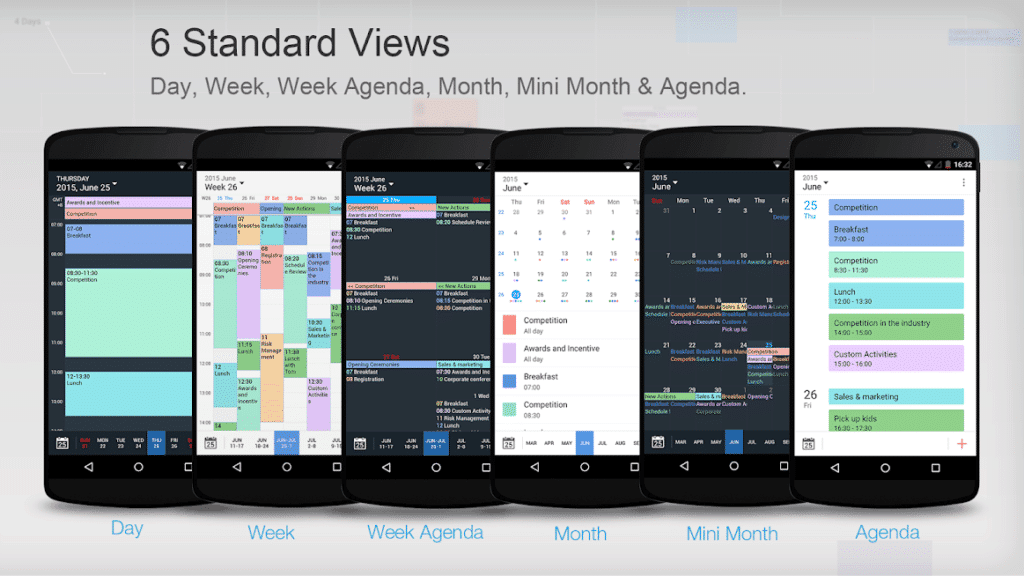 And finally, at number five there comes a Android application named Tiny calendar. The tiny calendar is available on Android and iOS. Which rising popularity in a rocket speed mainly because it replicates a very similar experience to new Calendars 5, there's loads and loads of views and layouts that they have there. So if you're looking for the cross-platform experience, this could be your solution because if you like views and layouts, you're gonna love this one.
It has so many gorgeous features, and it seems to work fluidly just from playing around with it. Using it just like it's pretty seamless in terms of moving around the layouts and stuff like that it's not complicated or over stressful. So, definitely worth checking that one out and again it's free to check out. It is mainly designed to sync Google calendars and events in different platforms.
"Best Free Calendar Apps"
Thanks for your interest in this article and I hope after reading this whole one you can select the best calendar app for your daily life and if you really liked it then don't forget to share with your friends and stay tuned for more such interesting articles till then checkout our previous articles bye have a great day.