Mini Militia hacked: After a long gap finally, MMsuperpatcher version 1.5 has realised by Kuldip Patel (Original Developer Of MMsuperpatcher) for the latest version Mini Militia doodle army 2 is 3.0.147. This latest Patcher was having tonnes of mods updated with the help of Phoenix.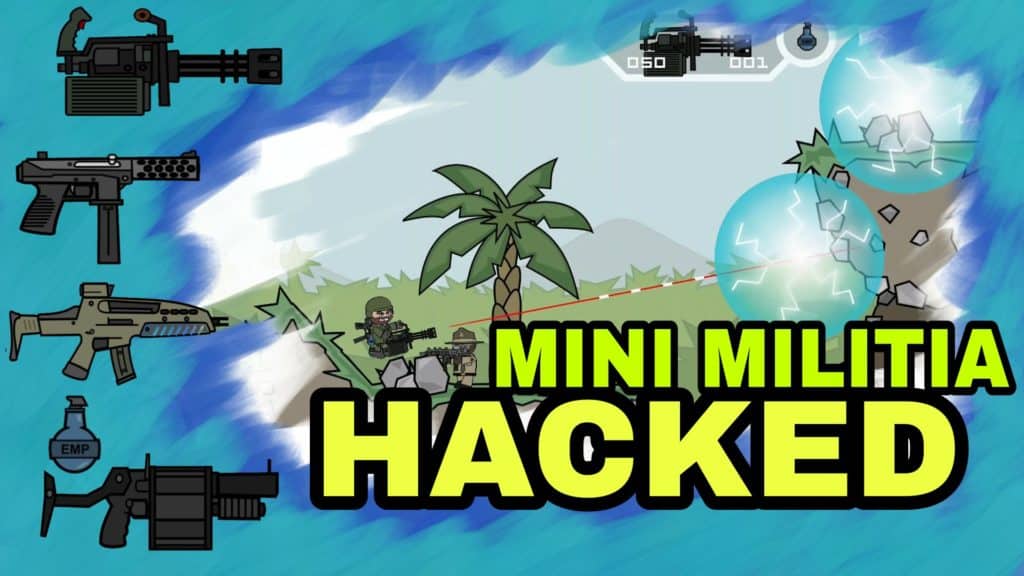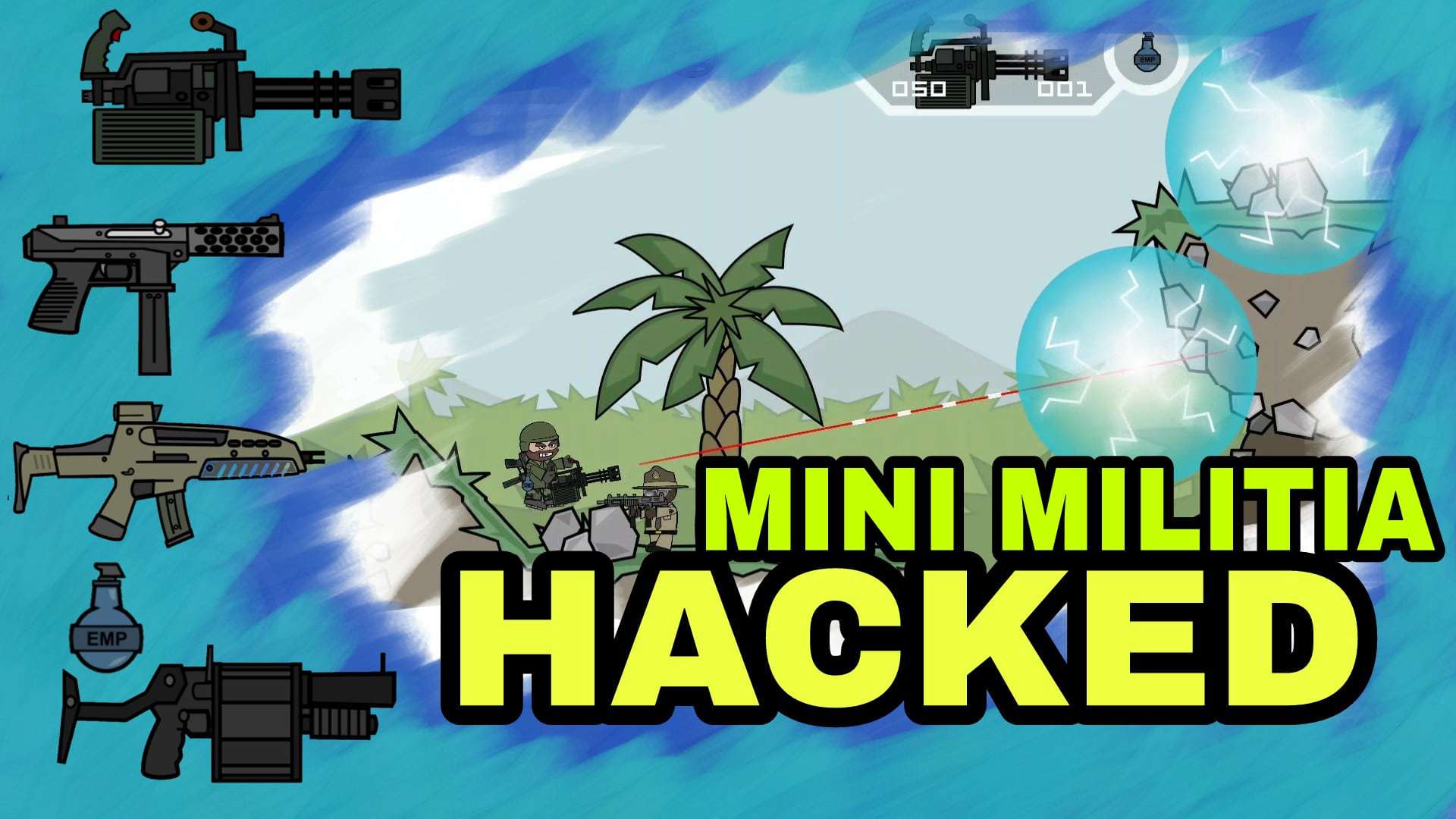 Hack Mini Militia with MMsuperpatcher V1.5
In this Latest version of MMsuperpatcher v1.5, you don't need to download the Original app from Playstore. Because of some problems occurs on the previous version patcher mods. And so many complaints from the users like patcher is not opening and Not working on my phone.
All you know that guys this is the best mod selector for mini militia doodle army 2 with the exclusive live patch option. Now, Toggle Mod copied the same concept from this Superpatcher and the latest version of Toggle mod having the full of bugs even its not working on my device.
Features of MMsuperPatcher
New release of Patcher having Bunch of Mods with the help of Phoenix Mini Militia Mod.
Hide from Proxy (Proxynade (timebomb) cannot detect you while passing beside the Bomb or even direct through) by Phoenix
Endless Proxynade (Time bomb can't disappear after some time) by Phoenix.
Attach proxy anywhere by Phoenix
Endless Saw ( Released Saw cannot kill you) by Phoenix
Magic Melee Punch (Punch your opponent without waiting)
Hide your Weapons (Your opponent cannot see your weapons while firing) by Phoenix
Any Map survival (You can play survival on any map. Just select the Map from the deathmatch) by Phoenix
Sarge's Weapon ( Now, you can choose the weapon for the Sarges in Survival Mode) by Phoenix
Survival play Round (Set how many rounds you want to play)
Custom Server ( Choose 3.0.147 or 2.2.52)
Qp-Mod server if you want. By default, it was QP server.
Magic Bomb through (This will help you to through Bombs without waiting)
The Death Sprayer (Unlimited Bullets from the Gun)
All New guns Hacked
More Mods list you can read from Previous Article version 3.0.136 Requirements (read from here)
Requirements
This Mod is Based on Mini Militia v3.0.147
This Time no need to download Playstore version of mini-militia.
Download Mmsuperpatcher Version 1.5 from the below download links.
How to hack Mini Militia latest version 3.0.147
At first, download the Patcher app from the above link.
While trying to Install the app, you will get Popup, and It says Installation Blocked.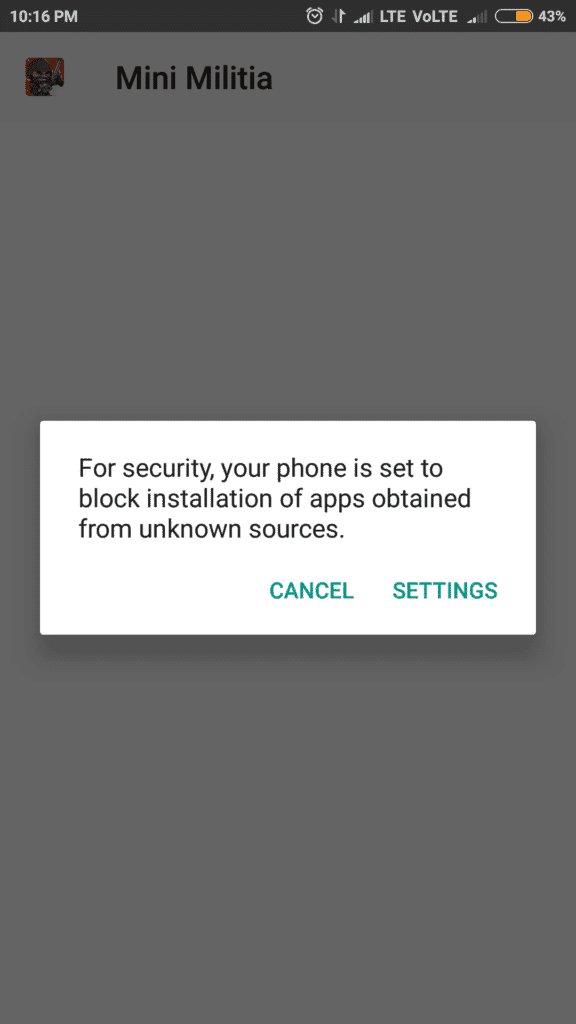 Now Click on the Settings and Select the Unknown Sources.
Again Go to the Directory where you have stored the MMsuperpatcher APK.
Click on the APK and Install it.
Now, You will see the Two Mini Militia Icons on your Home of the Mobile Phone.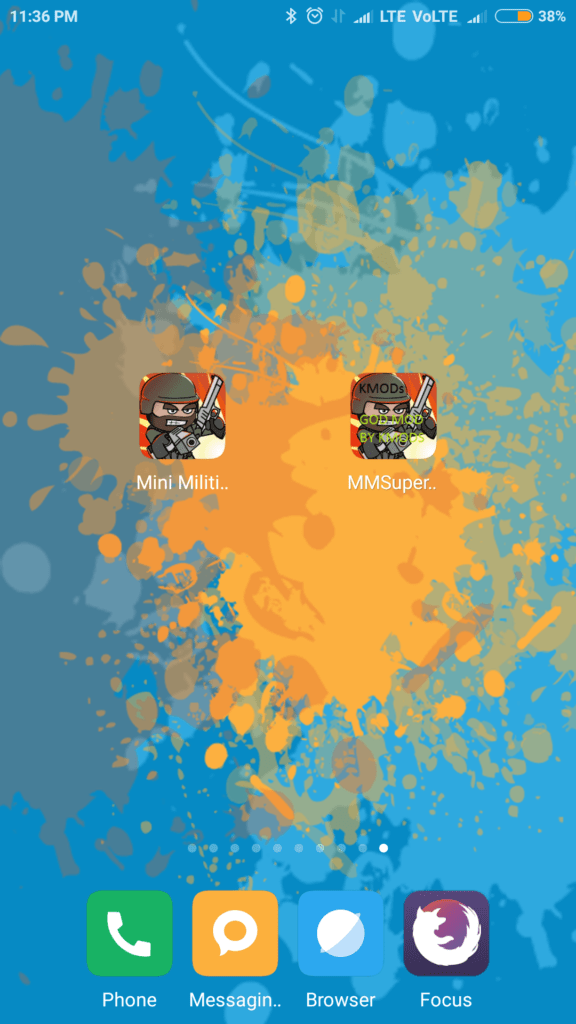 Tap on the MMsuperpatcher App then select the mods from the list as you Want.
Now, Minimise the patcher by tapping the K Icon on the top left corner.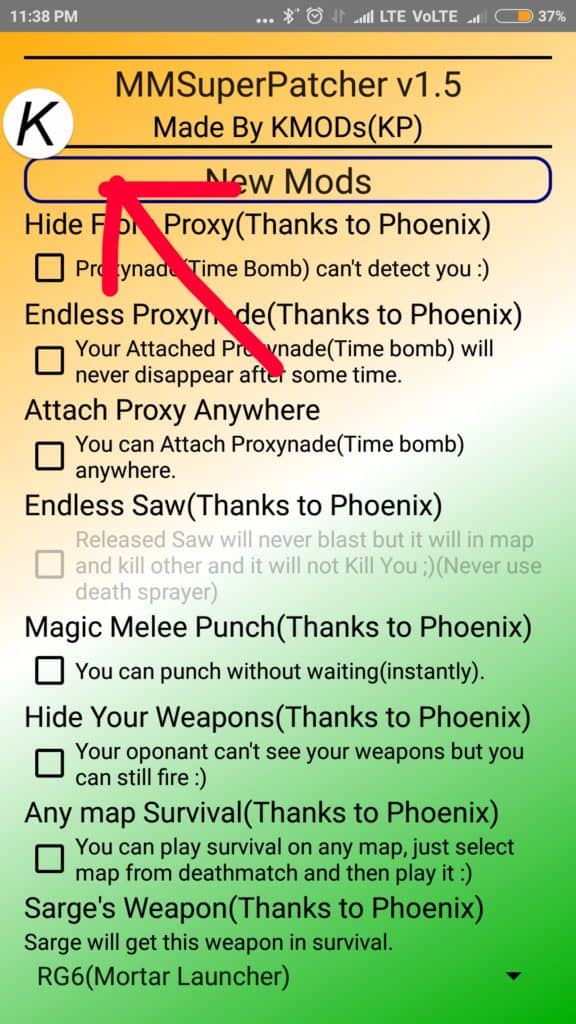 Open the Mini Militia app. That's it. Follow our video tutorial if you need anything else.
Final Words
This is the best Mod for Mini Militia. If you love this patcher, please let us know can we start asking donations? Just think about it guys Kuldip Patel doing hard work to Implement this kind mod. Spending some bucks to Mmsuperpatcher (Amazing MOD) developer is not a Bad idea in my case.
Please Comment below if you feel the same thing or Participate the Poll.
Keep Visiting and Kindly share this Article.