Get this: our attention span is less than that of a goldfish's!
Acknowledging this trend, YouTubers go out of their way to create engaging intros to grab the attention of the viewers within a span of a few seconds! As a rule of thumb, the first 15 seconds of a video could determine whether the viewer will continue watching or abandon your creation.
However, what happens when the viewer does make it to the end of the video? How do you end with a bang? The answer is simple – through a YouTube outro.
Outros are generally considered the opposite of intro, which is displayed at the end of any video. Depending on your preference, the outro could be as simple as fading into black or as complicated as a Rubik's cube solving itself to reveal your logo. If you put in your creativity and innovation, you can successfully create an outro that can direct the viewer to your other videos or your website.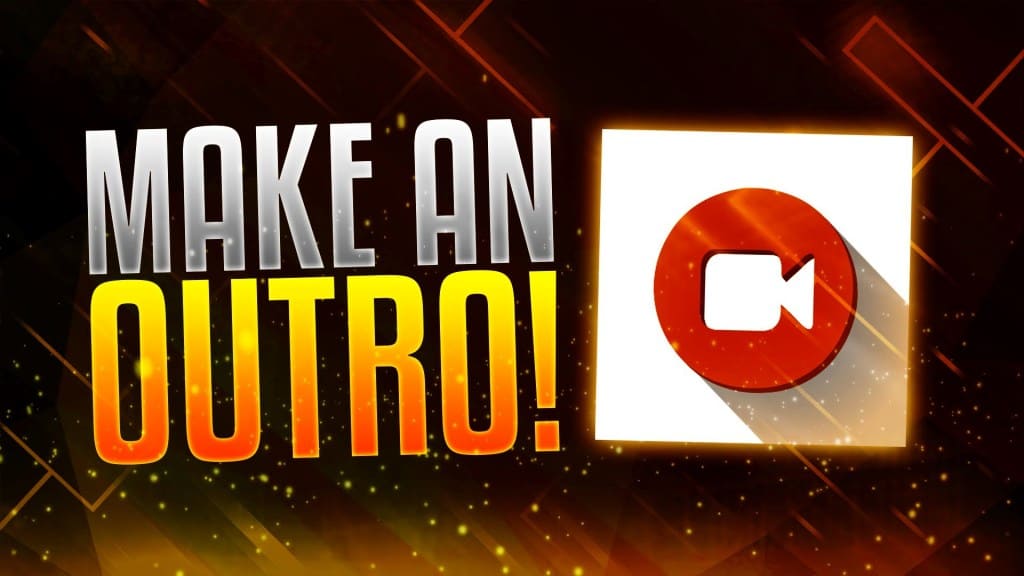 Tips on Creating Awesome YouTube Outros
Now that it's been established that YouTube outros are a structured manner to end a video, here are a few tips that can help create killer outros:
Keep your outros short. A good practice is to keep them within 10 seconds.
Design your outros in a clean and simple fashion. You do not want to clutter it with details.
Stick to a uniform logo, branding, color palette, or imagery for all videos
Ensure that your CTA is relevant to the video
The ideal size for the YouTube outro is 1920 pixels by 1080 pixels.
Best Slideshow Templates as YouTube Outros
Here are a few of the best YouTube outro templates that can help you get started:
Minimal Logo Reveal
The minimal logo reveal features a clean and modern look to present your logo against a light background. It allows you to clearly display your brand without the bells and whistles. In addition to being a great hit on YouTube, it also fits in perfectly with Facebook videos, corporate presentations, and other videos. Hence, due to its professional setting, it goes without saying that it is best suited for companies.
Call to Action
A video that sports a call to action button at the end allows the viewer to interact further with the brand. The clickable button may redirect them directly to the official website or the platform selling the merchandise. You may even have a CTA button, which on being clicked, shall subscribe the user to your YouTube channel.
Pixel Logo Animation
The pixel logo animation involves the effect where tiny parts of your logo come together to create the entire picture. Alternatively, you could have your logo outline, which is filled in with several multi-colored pixels, which make up the brand logo.
Cinematic Outro
If movies have taught us anything, it is that outros matter. You can take a leaf from their book and create a credit roll in case the video creation and production has involved several parties. On the other hand, if you wish to keep things light and breezy, you can include the funny bloopers that you unexpectedly ended up making while recording the video.
For a cinematic outro, you can use templates that have film reeling, close shots of a clapper or video recorder, or even the earth revolving around the sun (think Universal). These outros are perfect for those posting artistic content.
Glitch End Screen
This template makes use of funky neon colors and glitchy frames to make your YouTube outro stand out. The flickering of the lights is often accompanied by a buzzing sound effect that matches it. You can use a simple message such as "Thanks for watching." It looks great for tech and gaming videos. You may even customize the glitch as a visualizer to go with a track that you have produced.
Colour Collision
Adding a splash of color is a great way to grab your viewers' attention. Choose a color palette that is opposite (cold and warm) yet complimentary for the maximum impact. You can have them collide as a colorful fluid stream or as the intermixing of colorful dust, and the combination of the two colors results in a third secondary color. This secondary color then forms the background against which your logo can stand out. YouTube videos that are art or craft-related must give this outro a chance.
Futuristic Virtual Reality Logo
If you make use of neon green or blue colors in the laser beam format, you have the winning recipe for a 'futuristic' outro. Navigating through a maze created by the laser will result in the big reveal, which is your logo. You can add a few bots and sci-fi music to make the outro even more intriguing. These outros go particularly well with videos about technology, gaming, or engineering explainers.
Video/Playlist Outro
In this outro, you can split your screen into two parts. One contains either a playlist or links to your other videos. The other side contains your YouTube icon, which offers the option to subscribe. Further, you can include the names or links to your other social media handles right beneath the YouTube icon, so that the viewers can follow you on other platforms too.
Puzzle Outro
Bring back the childhood nostalgia with a puzzle outro that includes the coming together of jigsaw puzzle pieces to reveal messages like "Subscribe" or your YouTube logo. Another way to include childhood memories would be through placing your logo or message on a Rubik's cube face and get the twisting and turning motion that puts it together.
In Conclusion
There are several video creating and editing software that can help you create YouTube videos, intros, and outros. Depending on your level of expertise, you can choose the best slideshow app, which could be anything from PowerPoint to Invideo.
Some apps may come with a learning curve, but they also offer added features and a few built-in templates to simplify your task. Regardless of what you use, it is a fact that putting in the effort into your video's intro and outro will reward you with a larger number of viewers, which basically means more revenue!
Also read: How to Download 4K Video's from YouTube In Android and PC