Do you have an Android MTK device? Are you facing a network error issue? And you don't know how to Change IMEI (International Mobile Equipment Identity) on Android MTK device. This guide is only for you who are searching for these kinda keywords on the internet. By this article, you can easily get rid of those problems and change your android phone IM-EI as your wish. Mainly this issue has occurred when you are upgrading official ROM or installing unofficial ROMs from the Xda developers forums or rooting your android device.
You may be tried a bunch of Android apps for changing phones IM-EI number and even spent a lot of time to fix this issue. You may be ended up every time without any use. But from this tutorial, you will learn a new method to resolve your issue without putting that much effort. Also, we have shared the Chamelephon app tutorial, which requires root access to change IMEI number. One of the best working app these days. You can read the full article from the link which is given below.
Here are the
4methods
to solve the IMEI issue on most of the android devices:-
Read here>>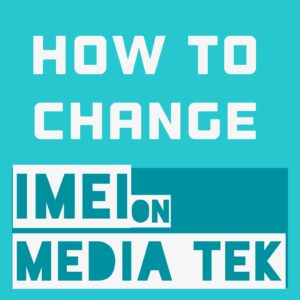 Coming to the core part of the article, this is all about the MTK engineering mode android app which you can change your IMEI on any Android Mtk device without the need for root permission. This is the best part of the app too. This guide can also be used for fool the app refer&earn campaign to get some bucks or own assets, which is provided by the newly launched apps.š Already we have shared a video tutorial for changing your IMEI on the rooted device.
Note: – Changing IMEI number is illegal in many countries, so try this out at your own risk. Neither Tricks Folks nor I am not responsible for your illegal activities; I would request you take this post as a Knowledge purpose only 😁

Before getting started, you need some requirements
Android Device with MTK chipset

MTK engineering mode app
Steps to change IMEI on Android MTK device's
I have given all the information to change IMEI on Android MTK device. Using this simplest and Safest method, you can easily get rid of SIM signal issue. Only follow the below steps if you have confirmed that your device was made with MTK chipset.

Step: 1
At first download & install the crucial app called as MTK engineering mode Direct download | Google Play
Step: 2
Open the Mtk Engineering mode app there you can see the Two Options, one is "Android Settings " and another is "MTK settings. So tap on MTK settings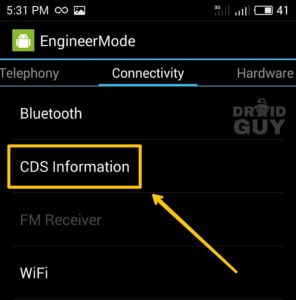 Now slide to the connectivity tab then choose the "CDS information" option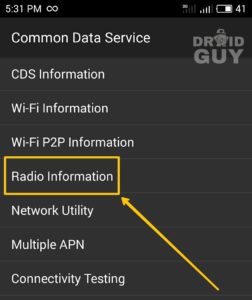 Tap on "Radio information."

Step: 3
If you need to change IMEI number for sim1 then select Phone1 or choose Phone 2 to change sim 2's, by typing these below codes

For Phone 1: AT+ EGMR=1,7,.YOUR NEW NO. (make sure you have to add a space in between AT+ & EGMR)

For Phone 2: AT+ EGMR=1,10,.YOUR NEW NO. (make sure you have to add a space in between AT+ & EGMR)



Example: AT+ <space> EGMR=1,7,.123456789123123″
Step: 4
After doing step3 carefully now click on "Send AT command" option. 😁 You have done!
Restart your phone manually then you will see the New IM-EI number by dialling *#06# that's it.
Feel free to comment below if you have any questions regarding this article. Keep visiting Tricks Folks for more articles like this. Contact us on Facebook Twitter