Device Emulator is one of the best Android apps in PlayStore for hiding device privacy from Apps, which are taking phone identifications like IMEI number, Android I'd, Bluetooth Mac, Wifi Mac, Wifi SSID, Mobile no. (Pro only), SIM Card Serial (Pro only), SIM Subscriber ID (Pro only), Network operator country, Network operator name, Operator MCC/MNC code, Google Email / Account, Google Advertising ID. As you know X-Privacy, Donkey Guard, Phone I'd changer is specially developed for Privacy matters of Android device users and now Device Emulator is the best alternative for those apps.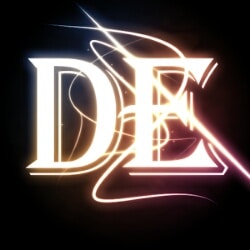 Device-emulator-full-guide
Download Device Emulator Android App
This app is only working for Rooted device users and have Xposed Framework installed. Even you can use these privacy applications for fooling apps and making money from affiliate program's which are provided by new startup companies. Most of the people using these kinda applications that purpose only. Want to learn more so check out below.
Features of the Device Emulator App:-
No reboot required (May not work on some devices without reboot)

Easily Import / Export all settings

Click Randomise to change all values

Enable/disable option as required.

Quick reboot option (Pro Only)

Enable/disable option as required. (Pro Only)

Change Mobile no. (Pro Only)

Change SIM Card Serial (Pro Only)

Change SIM Subscriber ID (Pro Only)

Regular operator database update. (Pro Only)

No Ads (Pro Only)
Requirements for Device Emulator
How to use Device Emulator Android Privacy app
Make sure you Device is rooted and Xposed framework installed then download Device Emulator -šPlay Store

After installation of the above apps now open Xposed Installer then navigates to Modules Section and tick mark the Device Emulator.

Reboot or Restart you android device normally for activation of modules on the Xposed installer.

Open the Device Emulator app, and tick mark all ID's which do you want to change (Tick mark all things – Recommended) then change the values by clicking on randomise button or enter values manually.

Scroll down the bottom of the app, then you can see the Edit G-Mail option, now enter the package name of any app which you want to change.

That's it! You have successfully changed all those ID's or hide original values. For better understanding, you must watch our video tutorial from below.
How can I find a package name of any app?
Visit Here and search the Application which does you want. In the description of the app, you will get "Package Name".
How can I import/export configurations?
Tap the 3 dots icon on the top bar of the app then you can find the import/export option.

Video Tutorial
Final words: – This is our full tutorial for using android privacy application Device Emulator. If you don't know yet about Xposed Installer then don't try this application and want to know about it, simply visit here. I have tried my best for making this article and I hope this article will help you a lot. For further Quire's you can contact us on Facebook Page | Group | Twitter and Subscribe to our YouTube channel Droid Guy for more like this. Thanks for visiting – Device Emulator