Mini Militia Hack
Mmsuperpatcher is the one of the best mod for Mini Militia Hack. Nowadays many mods are developing for Mini Militia, but the best mod is made with Mmsuperpatcher only in my case. This will help to hack the game without any technical knowledge regarding the app. Even you can make the mod with the Luck Patcher & Apk Editor Pro, but these methods need some basic knowledge regarding those. In this MMsuperPatcher you will be able to patch the Mini Militia while playing the game. That means you can Enable or disable the Unlimited Option while playing the game. That is one of the Exclusive feature.
This Mini militia mod is developed by the founder of Kmods (Kuldip Patel). He will always try to update the MMsuperpatcher with the latest Build of the game. So, If you are a big fan of this mod then try to donate some bucks to the developer. That will help him to get interested in updating this patcher. Even that will benefit able to us. In this Guide, we will give you the MMSuperpatcher latest link to the latest Mini Militia: Doodle Army 2. He is also releasing the patcher series for other games for modding. If you are interested to know what games are those, then leave a comment in the comment box. We will reply you asap.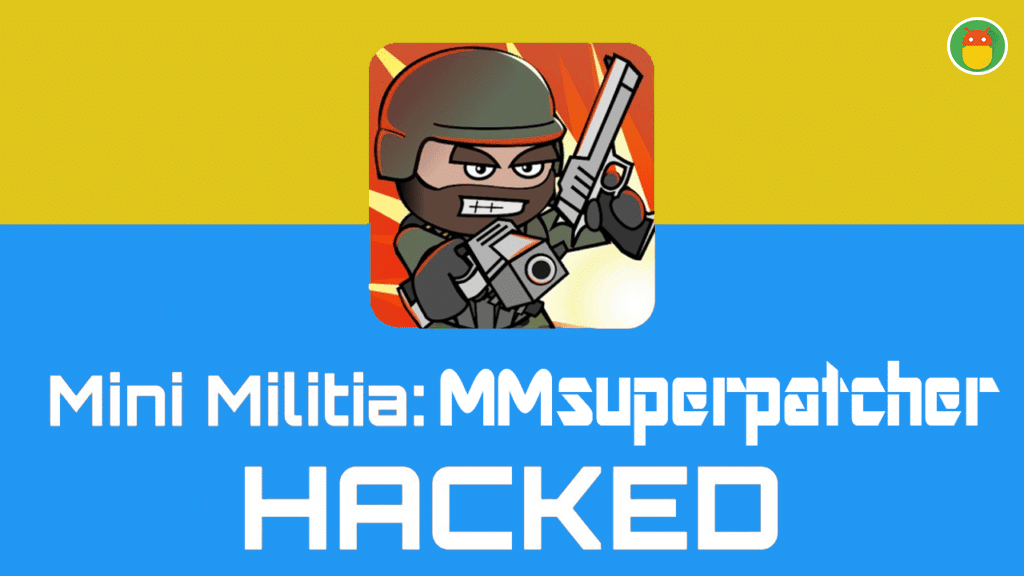 New Features of MMsuperpatcher
CTF Always Win
Flag rewarded gun by Phoenix
CTF Spawn on Enemy Location by Phoenix
New Dual Wield Mod by Phoenix
Anymap Multiplayer by Phoenix
Walking Speed by Phoenix
Special Player speed by Phoenix
fire thrower by Phoenix
special proxy bomb by Phoenix
machete replace saw by Phoenix
Endless Saw by Phoenix
Want to read all the remaining features of the Mega MOD >> Click Here
Download MMsuperpatcher v2.1 to Hack Mini Militia
Here are two apks are to be downloaded. Once Try Blue apk if it not working for you then download the Red apk. The second apk is working 100% on Bluestack. So, If you want to play the game on Bluestacks then download red apk.
DownLoad Mini Militia v4.0.36 from here>>
Share with Your friends and rate this article.