This could be the right time if you are seeking strategies to promote your business through social media network. According to a report generated by Statisca.com, there were about 2.60 billion people, using social media by the end of 2017. And now as of 2019, the strength has touched the figure of 2.77 billion, and more and more people are joining day by day.
Find Out And Reach Your Potential Customers
Among these billions of people, there also are your potential customers. But there arises a question that how to make them beneficial for your online business.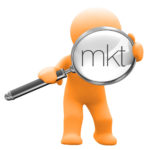 Have you planned any strategy to reach them? Do you have any idea to attract your potential customers?
Social media should be (if it's not already) in your priority list.
And now when you've made up your mind to follow social media strategies, you must be aware of the importance of videos in the social media race. The video as being an integral and vital element has made an essential and fundamental place in promoting your online marketing. The video strategy works marvelously if you're a sole proprietor, running a small business or having the credit of a "Business Tycoon". These days, having access to video cameras and the popularity of videos as favorite online content has pushed the "video" medium in the frontlines.
Requirements Of Your Marketing Toolkit
Here is a revealed secret, that if the landing page of your site includes some optimized video, it's more likely to get your site a good ranking. From the perspective of many experts, the "video strategy" has become the future of communications and marketing. Your marketing toolkit is also seeking for video, though you like it or not. You must be amazed to know that there're various tools and applications available online that make your video marketing even more appealing and presentable with reasonable marketing budgets.
But before working on a video strategy plan, let's have a look on Facebook, to check out what types of videos could be found there. As being one of the massive social media platforms, Facebook owns various types, niches of videos. It's impossible to decide about the taste of the viewer, but we can certainly be sure for the intention of the video uploader. The nature and niche of the video would undoubtedly let you develop an opinion about the business going to be promoted through video making strategy. Many videos on the internet are waiting to be downloaded, enabling you to promote your online marketing skills.
Marketing Tools And Applications
No doubt YouTube is the largest video holding platform, yet Facebook is also standing on a prominent position in the relevant field. No matter, if you are a regular user on YouTube, Facebook or browse some other site to appease down your video appetite. A large number of tools and applications could be found on the internet to download videos, like YouTube downloader and Online Fb Video Downloader. Most of these tools and applications are cheap or have a free version. For a reasonable fee, you can also purchase a better video downloading tool.
The Conclusion
If you are planning to integrate videos as an element in your marketing strategy, you should consider using videos from Facebook, Instagram, and other social media platforms. And, for that, your priority certainly be to have a free download facebook videos. To get wholesome out of social media sites and apps, join the relevant niche that complies with your business. This is an excellent way to generate good traffic for your products or services.