All You know that MM Super Patcher is providing the Live Patching option for hacking Mini militia which is not available in the Most of the MM Mods. That is why It is one of the famous mods which is currently available on the Internet and Getting updates according to the latest version of the Doodle Army 2. Today We will be providing the Latest MM Super Patcher v2.3 for hacking Mini Militia v4.1.2. Kuldip Patel makes the Live patcher, and He is the admin Of Kmods.
You May Like: GBWhatsApp Apk Download Latest Version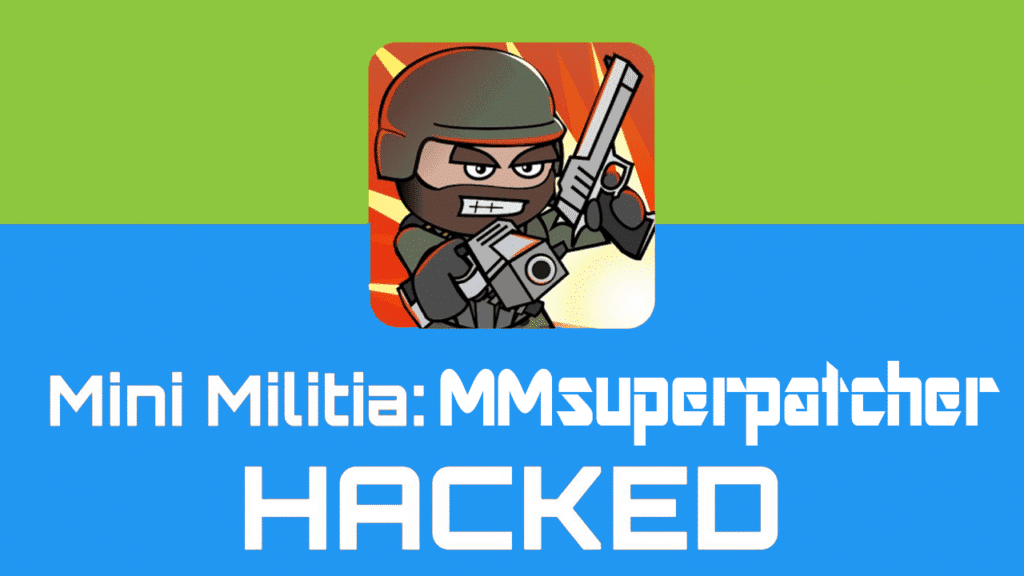 Hacking Mini Militia
By Hacking Mini Militia, you can make fun of the friends by killing them with these fantastic mods. Even, You can add the powers or some mods to your game while you are playing the game with this Live Patching Method. Meanwhile, In the Online game, you can select the Mod Server or Genuine Servers. That makes the Big Difference from this MM Super Patcher to other Mods.
If you are using Other than MMSuperPatcher, then it will connect you to the Mini-Militia Mod Server. So, Now everybody who is playing with you is a hacker, right? Where is the Fun Now? This is the Main Reason many of the People love this MM Super Patcher other than any mod.
What is MM Super Patcher?
MMSuperPatcher is the key app for Hacking Mini Militia : Doodle Army 2. It needs the Official Doodle Army 2 PlayStore Version to be Patched. This app is made by Kuldip Patel with the help of Phoenix. A key feature in this mod is Live Patching option that will help you to change the mods while playing.
MM Super Patcher v2.3 for Hacking Mini Militia v4.1.2
For Mini Militia v4.0.36 Kuldip Patel has Released the Two MMSuperPatcher apk's based on the Cpu Architecture. Now, it is Combined with one apk, and that will work irrespective of device Architecture.
[quads id=1]
Required Playstore Version
Download Mini-Militia: Doodle Army 2 v4.0.42
Download Mini-Militia: Doodle Army 2 v4.1.2 – Download