Youtube Vanced apk is a familiar Android app for Modded app users. Formerly it was named as iYTBP – injected YouTube Background Playback by Master_T. He is a Senior contributor to XDA- Developer Forums.
The idea behind the app is based on Background Playback xPosed module. He just only took all features of the Xposed module and injected into the original official one.
Why he created this iYTBP – injected YouTube Background Playback when the Xposed module is alive? Have you got a doubt while reading this article? Might be! If you have, then this is the reason.
In that time Xposed for Nougat still in development stage and It took more than a year to be released. In that scenario, Master_T have decided to make the modified app which consisting the same features as like the Xposed Module. Finally, this iYTBP apk has arrived.
Vanced Edition lets you play the Videos without showing the Advertisements. Even this YouTube Vanced apk has many features which are not available on the Official App.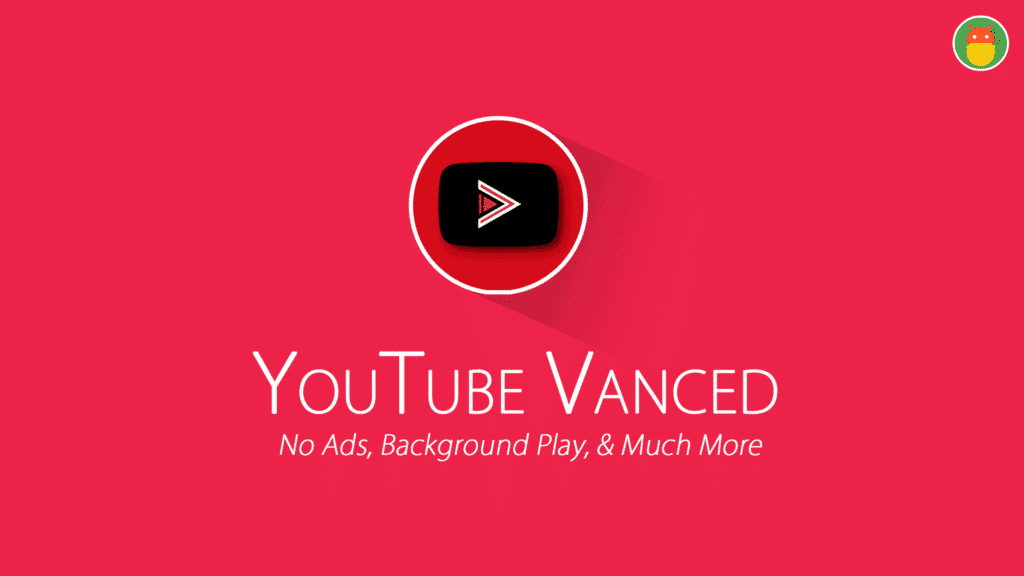 Have you ever feel annoyed while watching the videos on YT because of advertisements which are coming suddenly in between the video?
Yes, we do. If you want to get rid out that kind of situation, then this article is for you. from this you can get an amazing modified app that will help you to watch the videos or movies on YT without showing single advertisement. Even you can play the videos in the background and pinch it zoom.
Download YouTube Vanced Apk Latest Version for Android
Now, the iYTBP project was discontinued by Master_T. But the members who are in Xda Developers have taken this project and renamed it as Youtube Vanced. The Vanced Team is officially Continuing this project.
Now, download as per the theme variant you like.
Youtube Vanced Application is available for Rooted Users, Non-Rooted Users and also Magisk Root Users too. But Non-root users need to install an extra application called MicroG.
MicroG lets you log in to your account otherwise you won't log in to any Gmail account in this app. If you don't care about logging, then you can feel free to use this application without installing MicroG.
Hopefully, this would get updates when the Official one gets updated. Below we have given the name of members who are supporting this project.
Vanced Team:-
Razerman (Mods, Theming, and Support)
Laura Almeida (Theming and Support)
Zanezam (Publishing & Support)
KevinX8 (Magisk Module and Support)
Logan (Logo)
Downloading videos is not possible with this Youtube Vanced APK. We have also shared the way of Downloading You Tube Videos up to the 8k resolution on your Android and P.C.
I think this feature would be possible in further updates by Vanced Team. Stay tuned to our blog for latest updates of Youtube Vanced apk.
Features of Youtube Vanced apk:
Adblocking Features allows you to Watch Videos/Movies Without any Interruption.
Background Playback will help you to listen to your favourite music album when the app is minimised.
Pip (picture in picture mode) – You also have an idea regarding this feature. This will help you to watch the videos when you are using any other app. This will only be working with Oreo Roms or above.
Pinch to Zoom on all Phones
Force VP9(or HDR) or vice versa
Override Maximum Resolution
Casting togglable (can be forced off)
Theming – You can select the theme from the vanced settings (White/Black/Dark)
Repeat Video – Set the video repeat in repeat mode.
Preferred Resolution – You can set the Default Video Resolution on Wifi and Mobile.
Preferred Speed – You can set the default video playing speed.
How To Install YouTube Vanced apk on Non-Rooted Device
Step1: Uninstall the updates of Official App and disable Auto-update in the Play store. Download the Youtube Vanced APK based on Theme (Dark/Black/White/Blue/Pink) from the Below Link
Step2: Install the YouTube Vanced APK as like the normal apk. There might be a chance of getting the popup when you didn't enable the Unknown Sources in the Android settings. Enable it.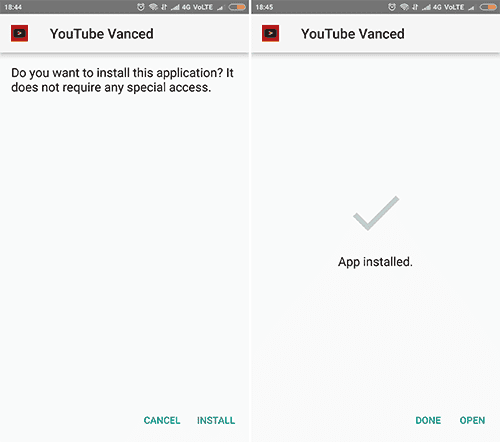 Step3: Now, Download the MicroG Apk for Logging into your account.
Step4: Install the MicroG apk on your android device.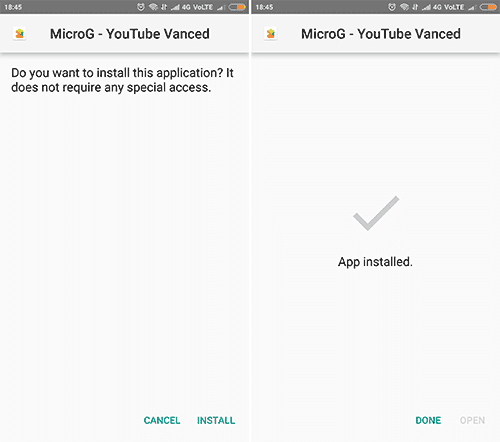 Step5: That's it. Now, you can log in to your account. Select your preferable colour by going through Settings >> Vanced Settings >> Layout Settings.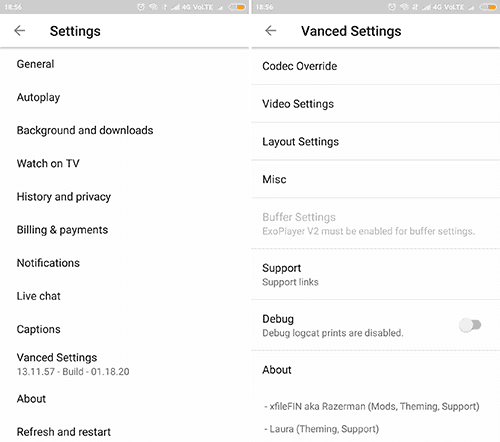 How to Install YouTube Vanced Magisk Module
Step1: Uninstall the Updates of the YT app and disable Auto-update in the Play store. Download YouTube Vanced Magisk Module zip file from the Below link.
Step2: Open Magisk Manager app and Navigate to the Modules Section.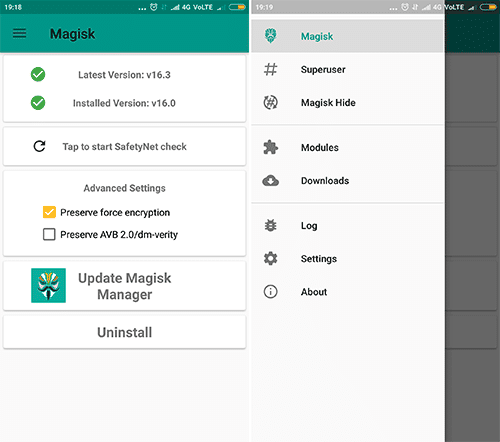 Step3: Now, Click on a Yellow Color button from the middle of Bottom. It will ask you to select the file manager if you have multiple file manager on your device. Select the YouTube Vanced Magisk Module zip from the storage.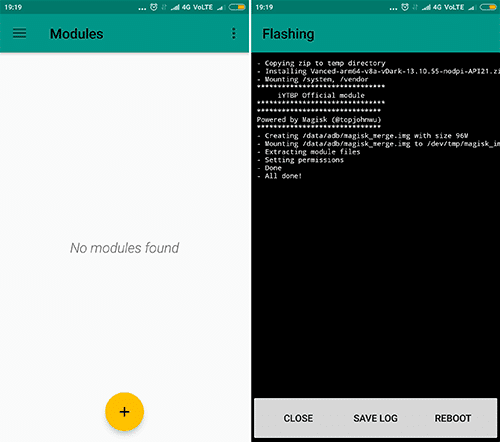 Step4: It will install within the Magisk Manager. Finally, Click on the Reboot button to enable the module.
Step5: Open YouTube Vanced Magisk Module and Select your mods from the Settings >> Vanced Settings.
Also, See: FlyTube Guide
Video Tutorial: