After 365+ days of waiting for the official Xposed Framework for Nougat Devices. Finally, we were able to Install the official Xposed on our devices. In the initial release of Xposed Framework which means version 88. We can Expect some bugs on that, and This was not supported accurately on the Samsung Devices and other manufacturers. Even Xposed Installer has got the overwhelming response in the span of only a few days. That is why Rovo89 has released the new update of the Xposed which is v88.1. In this update, he gave better support on Samsung devices and Somewhat MIUI Compactability. In this guide, we are going to show you how to install xposed on Samsung Nougat family.
If you want to know in detail about this new version, then visit Rovo89 Issues section in Github regarding MIUI compactibility and Samsung. Meanwhile, in some devices, this will show error message like xposed is installed but not active. Unlucky fellows get into Boot loop after installing Xposed for Nougat and some people facing Slowdown of a system. These issues are in Queue so it will fix soon on further updates by rovo89. If you experienced this kind of Issues, then wait for an Update or Post it on Issues section in Github.
Even in the version, he added MIUI compatibility, but it might not give that much result as we expected. So better to use this Unofficial Version from Here. Rovo89 said that he does not care about the MIUI and yet it's not tested. Xposed Modules are updating by their developers according to the new build. Still, there are many modules don't available to Xposed for Nougat.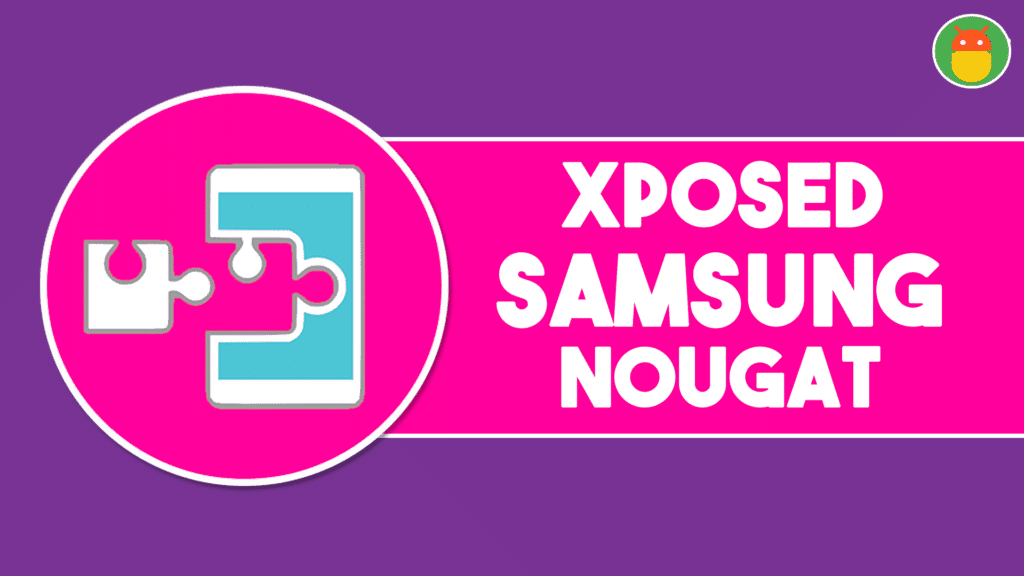 Xposed for Samsung Nougat Devices
Samsung TouchWiz UI is Completely different from the other Android UI's. They made changes in ART. So, some Unofficial builds work fine with the Samsung devices, but they still didn't make the Xposed framework for android nougat. We have also shared the guide for Marshmallow and Lollipop devices see here>>
Requirements:-
Xposed Framework for SDK 24 v88.2+ (for ARM, ARM64, x86) – Here>>
Xposed Framework for SDK 25 v88.2+ (for ARM, ARM64, x86) – Here>>
Xposed Installer Here>>
Rooted Android
Uninstaller – Here>>
Note:- SDK24 = Android 7.0 and SDK25 = Android 7.1+
Steps to Install Xposed on Samsung Android 7.0 & 7.1+
Step1:- Download Xposed Installer Apk and Install as like the normal apk. If you didn't enable the Unknown sources, you would get a popup while installing apk. By going through the system settings and Enable it. Then install the apk.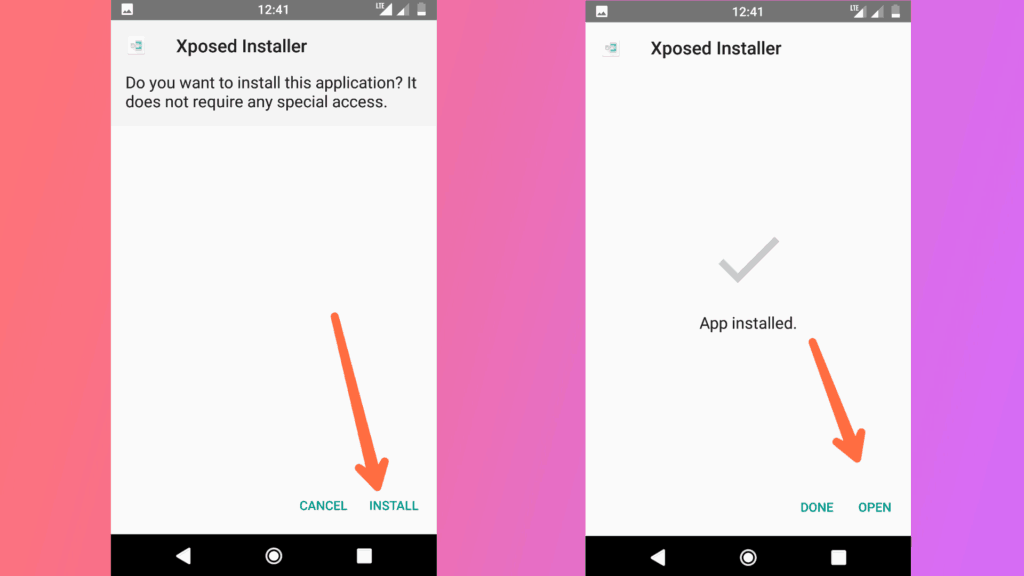 Step2:- Now, Open the Xposed Installer app and know your Cpu architecture in the home of the app. Now, Download the Xposed framework according to the System CPU architecture from above links
Step3:- Click on the 3dots from the top right corner and select the Reboot into Recovery option or do it manually.
Step4:- Click on Install button on the home of the TWRP custom recovery. Now, choose the flashable zip file from the storage.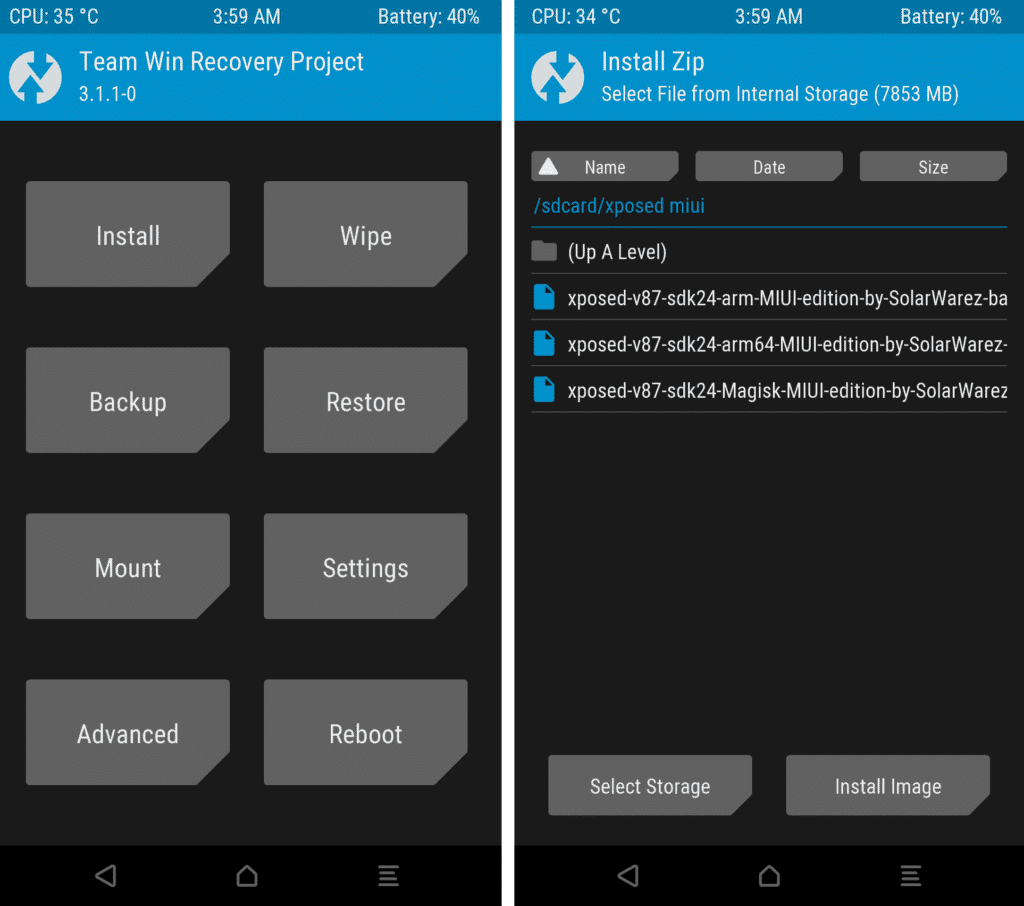 Step5:- Swipe the Install button to flash the Xposed framework. It will take less than a minute to complete the installation procedure. Finally, tap on reboot button.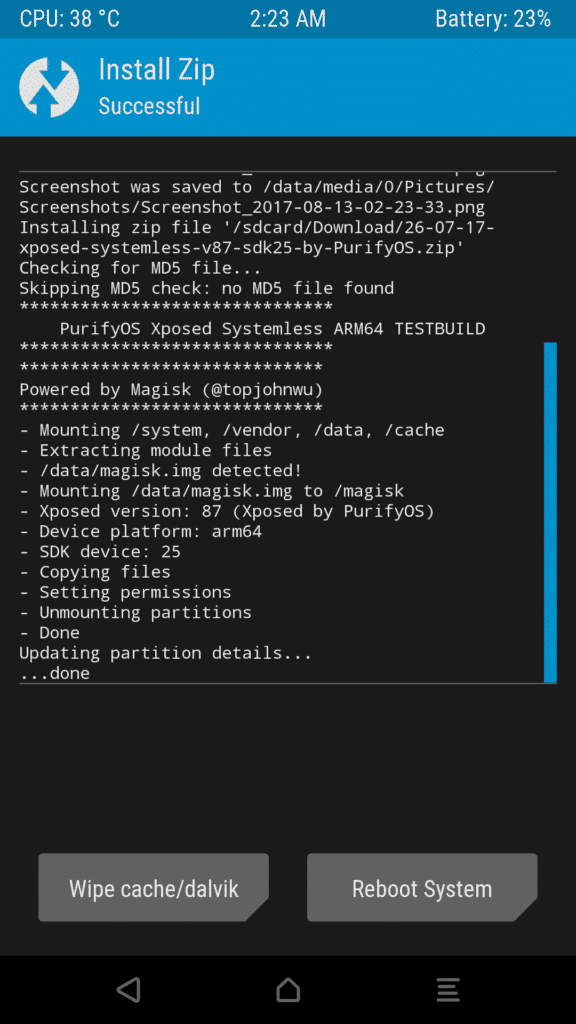 Step6:- After rebooting the phone. Open Xposed manager app checks the framework is correctly installed or not. Open menu and select the download section then choose the modules what do you want.
Uninstall Xposed Framework
Download the Uninstaller flashable zip file. Reboot into recovery mode and flash the zip file. That's it; this will delete framework. This will be helpful when you get into a boot loop. I recommend downloading this file along with the Installer files.
Final Words:-
This is the official build by the master (rovo89). I am not sure this will work perfectly on your device. Install xposed at your own risk on Samsung nougat. If you are not ready to test this Xposed version on your device. Kindly check this Xda-Thread to confirm that your device is already tested or not.